I'm not a 100% thrilled with these guys but they are finished, as of right now. If I'm still unsatisfied with them, I'll come back to them later. I've chimeras and a sentinel looking for paint and very close to finishing my summer goal. It'll be a photo finish folks.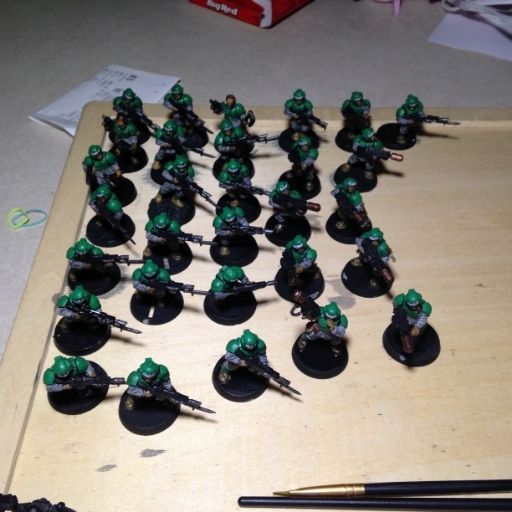 Group shot, had to prove they're all finished
A blurry meltagunner.
My favorite mini in the bunch. Unique pose with a few SM Scout bits thrown in.
Sergeant McAxe, normally just a CCW but a poweraxe when working with platoons